🔍 Ph.D Position Open: Deep Learning + Visualization
By Dr. Grant on Aug 3, 2023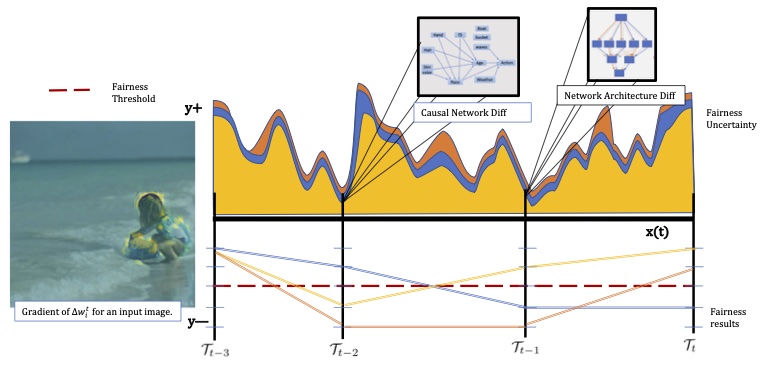 Contact: Dr. Grant at cgrant@cise.ufl.edu with the subject line "Ph.D. Position #2"
Position Description:
We are actively seeking a talented and motivated Ph.D. candidate who has a passion for studying and developing new interactive visualizations for various types of deep learning models. The chosen candidate will have the opportunity to work on a wide array of projects and contribute to significant advancements in the field.
Responsibilities:
Design and implement visualization techniques for multi-modal deep learning models.
The student will develop interactive visualizations that work with text, images, audio, and other types of data.
In particular, the student will encode streaming causal and fairness metrics in to the visualizations.
Work closely with other students and collaborators in the Studio. Collaborate with a team to drive research and share findings through conferences, journals, and other academic outlets.
The student will also be expected to mentor undergraduate students and contribute to the academic community through service.
Qualifications
Master's degree or equivalent experience in Computer Science, Machine Learning, or a related field.
Experience with PyTorch and TensorBoard is a significant plus.
Strong programming, mathematical, and analytical skills.
Ability to work independently and in a team environment.
Exceptional written and verbal communication skills.
How to Apply
Please send your CV and any relevant information detailing your relevant experience and interest in the position to Dr. Grant at cgrant@cise.ufl.edu. Use the subject line Ph.D. Position #2. Emails without this subject line will not be considered.
Join us in this exciting venture to deepen our understanding of deep learning models through interactive visualization. Apply now to become part of a vibrant and pioneering research community! 🚀
Location: University of Florida, Department of Computer and Information Science & Engineering (CISE), Gainesville, FL
Start Date: Fall 2023, Spring 2024, Summer 2023, or Fall 2024